Achieve Your Dreams of Business Ownership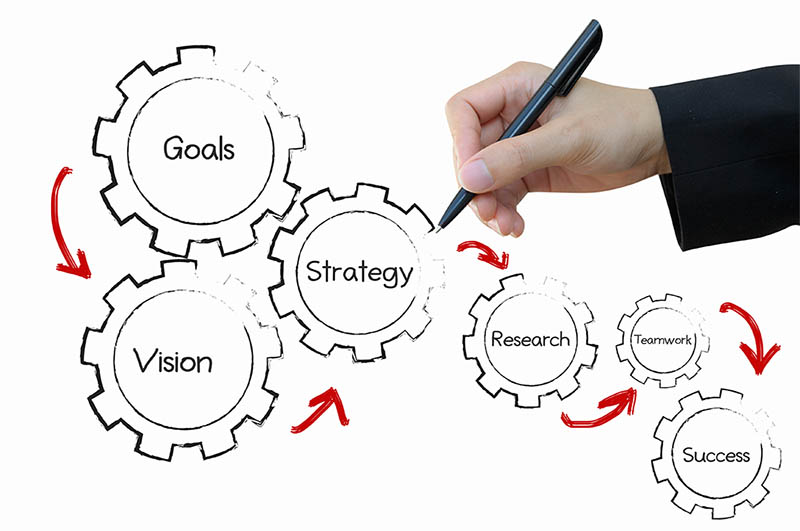 If you are considering fulfilling your dream of self-employment, then you've come to the right place. As professional advisors of Axxiom Franchise Advisors, we know how important this step is to you and your family, and we are here to help you with your search for the perfect business.
How can Axxiom Franchise Advisors help you? Well, like all lasting and successful businesses, we have a well-defined process in place. The Axxiom process will save you time, aggravation, and drastically streamlines your search. When you work with us, we'll get you in front of the right franchise opportunities including the decision makers at the Franchise Companies who can answer your questions, and provide you with the information you need to make a smart business decision.
The Axxiom Franchise Advisors 4 Step Matching Process
Step 1. Information Gathering
Most ventures–business or personal–are more successful when the right questions are asked before they are launched. During your Information Gathering stage you'll discuss your goals, your funding options, your previous experience, and your personal and business preferences. Everyone is different and you owe it to yourself to talk to someone who has been professionally trained to ask questions and then actually listen to your answers. The goal of Step 1 is to gather enough information to allow us to move on to……
Step 2. Researching Your Options
After we've discussed what you'd like to accomplish and what you have to work with, we'll begin researching and speaking with Franchisors on your behalf. As a trained Franchise Advisor, we have resources, tools, and experience, that will help streamline the process. Once we have 2 to 4 Franchises that we feel meet your criteria, we'll move on to Step 3.
Step 3. Discussing Your Potential Future Business
Most of our Clients really enjoy Step 3. During this step you'll hear about the Franchises that may be a good fit for you. You'll spend time with us discussing the attributes of these franchise models and why we think that you should research them further. We'll revisit your goals and discuss how these Franchises have the potential to meet them.
Step 4. Speaking with Your Future Franchise Partner–The Franchisor
Once we have identified the Franchises that interest you and feel that they are potentially "good fits", we'll set up a time for you to speak with them directly. This too is an exciting step in the process as you'll be hearing about these Franchisor business models, the daily activities of their Franchisees, what it takes to get started, and what it takes to grow your new business.
When you work with a trained franchise specialist, like Axxiom Franchise Advisors, you'll have the help and the resources needed to make informed decisions throughout the process. And best of all, using an Axxiom Franchise Advisor will never add a single penny to your new franchise purchase. Yes, our consultations are available to you with absolutely no investment cost on your behalf. We earn a success fee from the franchisor if and only when we succeed in finding you the most appropriate franchise system of your choice.
How Does Axxiom Find the Right Franchise Business for YOU?
Through an efficient interview process, your Axxiom Advisor will develop an understanding of your lifestyle, financial and business goals. We'll help you describe and better understand your skills, strengths, interests and investment requirements. Your Axxiom Advisor will then introduce you to franchises that meet your specific goals and requirements, saving you precious time and investment capital.
Your Axxiom Advisor will:
Introduce you to quality franchises that you may have never considered and likely would not have discovered on your own.
Provide you with a basic understanding of franchising.
Explain the advantages and disadvantages of franchise ownership.
Offer an unbiased and objective point of view.
Explain some popular misconceptions about franchising to help you make informed and empowered decisions.
Tell you what to expect and anticipate in owning a franchise before you invest.
Help you throughout your investigation and due diligence process enabling you to identify the key decision making criteria.
Explain differences between franchise companies allowing you to avoid those that do not fit your requirements.
Save you time and money to identify the best franchise for you, your family and your future.
No Obligation Consultation
No Obligation Consultation